The Fawlty Towers Comedy Dinner Show
A must for fans of Fawlty Towers!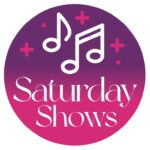 Eat in restaurant run by Basil, Sybil and Manuel where the characters serve their guests a hilarious 3 course dinner.
The CHEF'S DRUNK, there's a RAT on the loose, the HEALTH INSPECTOR is on his way and a GNOME has just turned up in the restaurant. Basil only manages to make matters worse, Sybil has been hitting the brandy and Manuel is… Well, he's just Manuel.
Fire drills, Germans, kippers and corpses. With everything building to a typically Fawlty Towers climax. Just don't mention the war!
Doors 7pm/Show 7.30pm
Tickets £33.50 (includes 3 course meal – menu below)
Starter choices: Tomato & Basil Soup (vg) or Chicken liver pate
Main choices: Chicken Supreme with new potatoes & green veg or Vegetable quiche with salad & coleslaw (vg)
Dessert choices: Lemon Cheesecake or Vegan Chocolate tart (vg)
Share This Story, Choose Your Platform!